MENU

Home


Registration


Registered competitors


Time schedule


Stage


Stage results


Overall results


Accommodation


Maps


Invitation (pdf)




Registration for RO




English


Slovensky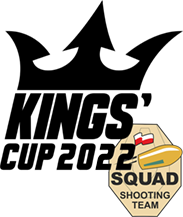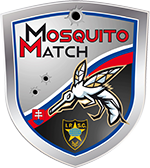 Mosquito handgun match 2019
Welcome
BASIC INFORTATIONS
Name of the match: Mosquito Match 2019
Level: III
Region: Slovensko
City: Komárno
Organizer: Klub športovej streľby Komárno Slovakia
Match Director: DUSAN VESELSKY (SVK)
Range Master: ROMAN SEDY (CZ)
Pre Match Date: May/ 9 to May/10 2019 (Thursday - Friday)
Main Match Date: May/11 to May/12 2019 (Saturday - Sunday)
Discipline: Handgun + PCC
Number of Days: 2 (all stages shot in 2 days)
Minimum Rounds: 330
Number of Stages: 19
Registration Deadline: May/1/2019
Contact Name: Dusan Veselsky
Contact E-mail: dusan.veselsky@kssk.sk
Contact phone: +421 949 681 428

Attention: match will be shot of alternation in Saturday and Sunday according to stated time Schedule. 1. Alteration will shoot at Saturday from 8.00 morning and Sunday afternoon from 14.00 , 2. Alteration will shoot at Saturday afternoon and Sunday morning.
LOOK AT THE TIME SCHEDULE !!!

Squads Time schedule

details here
Time plan
Datum
čas
9.5.2019
10:00 - 17:30
Prematch
10.5.2019
9:00 - 17:30
Prematch
11.5.2019
6:30 - 7:30
8:00 - 13:00
12:30 - 13:30
14:00 - 19:00
20:00
Registration to main match
Main match
Registration to main match - afternoon shift
Main match - afternoon shift
Barbecue party Penzion MLYN
12.5.2019
8.00 - 17.30

Main match, raffle (main price GranPower K100), awarding ceremony
STARTING FEE
STARTING FEE - 110,- EUR
Lady 60,- EUR, Junior 0,-
PAYMENT DEADLINE: 10 days after registration
PAYMENT ON SHOOTING RANGE – is not possible
SPONSORSHIP FEE FOR PREMATCH - 150 €
SPEED TICKET - 150 €

Entry fee payment
PAYMENT INFORMATION:
IBAN: SK 20 1100 0000 002625847374,
SWIFT: TATRSKBX
Account owner: Klub športovej streľby Komárno
Bank address: Tatra Banka banka a.s., Hodžovo námestie 3, 811 06 Bratislava 1, Slovak Republic

GDPR
1. You agree by your registration and payment that your following "Personal Data" :
- name and surname
- email address - birth date
- photo and video of the event
- telephone number
willingly give to the organizer: Klub športovej streľby Komárno, ICO: 42042780, as "Administrators".
1. Your data will be preserved by the Administrators for 5 years from the date of the permit (the date of permit is the date of registration for event).
- your Personal Data must be preserved for registration, recording and awarding by Administrators of the event.
- your Personal Data must be preserved for marketing activities of Administrators, social media, webpages, informations about outgoing activities.
2. You declare, that all your Personal Data provided are true. You can decide to withdraw approval by sending us an email to an email adress: dusan.veselsky@kssk.sk.
3. Administrator is using your Personal Data automatically and manually by Administrators and their Organising Team. Personal Data will be handled manually processing statistic system and Statistic and Marketing Team and processing by software and statistic service.
5. You can always:
- withdraw your permit
- be informed about your Personal Data
- erase your Personal informations
- update your Personal Data by writing an email to email address: dusan.veselsky@kssk.sk